Westwood Personal Trainer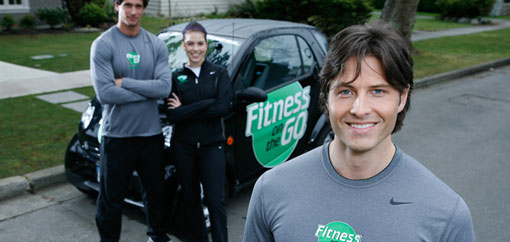 Our Westwood personal trainers come right to your home on your schedule to help you reach your weight loss and fitness goals. Our dedicated in-home personal trainers understand that getting in shape doesn't have to be annoying and stressful. Rather than fight traffic on the way to the gym and work out in a room full of strangers, we come to you and provide personalized, one-on-one personal training.
Complete the below form or call 1-888-808-2348 to book a Free In-Home Consultation:
Westwood Personal Trainer –
Private In-Home Personal Training Program
At Fitness on the Go, our Westwood personal trainers are located nearby, making it easy for them to come to you on your schedule. You don't have to wait until it's time for a class at the gym or deal with exercising when someone else wants you to. Instead, book one of our in-home personal trainers to come by when it's convenient for you. It's our goal to make it as stress-free and convenient as possible to get in shape. Working out doesn't have to be annoying and inconvenient. Trust Fitness on the Go to make it easier. Ready to take the first step? Schedule a free in-home consultation and meet with one of our in-home personal trainers by calling us at 1-888-808-2348.
You'll meet one of our certified personal trainers during the consultation and discuss your workout goals, ask any questions you may have and go over what it's like to work out with an in-home personal trainer. The consultation is also designed to help set your expectations. For more information on home personal trainers in Westwood, please call 1-888-808-2348.