Los Angeles Personal Trainer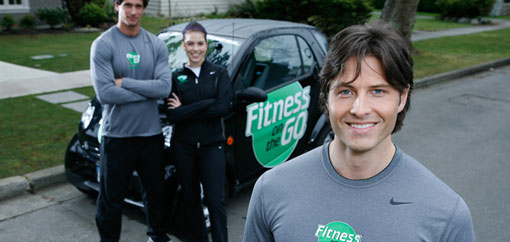 You can trust our private, in-home personal trainers. Fitness on the Go works hard to ensure that getting in shape and living a healthy lifestyle is as convenient and comfortable as possible. That's why we offer a variety of in-home personal trainers in Los Angeles, California and beyond. Our certified Los Angeles personal trainers work to understand your health and weight loss goals and develop a workout plan based on your fitness level that will help you reach those goals. During your in-home personal training sessions, you'll be able to work out with a personal trainer who truly understands your unique situation and wants to work with you to help you live your best life.
Call us at 1-888-808-2348 or fill out the below form to arrange for a Free In-Home Consultation:
Los Angeles Personal Trainer –
Private, In-Home Personal Training Program
We know that it's not always convenient or comfortable to work out in the gym. We also know you're busy. That's why our personal trainers in Los Angeles, California come to your home on your schedule. We want to make working out more convenient than ever before. For more information or to arrange for a free in-home consultation, give us a call at 1-888-808-2348.
During the free consultation, you'll sit down with one of our certified personal trainers. He or she will speak with you and work to learn about your goals and your expectations. Our home personal trainers in Los Angeles, CA will also be able to answer any questions that you may have about our program or working out with a Los Angeles personal trainer. Set up a consultation by calling 1-888-808-2348 today.