Rochester Personal Trainer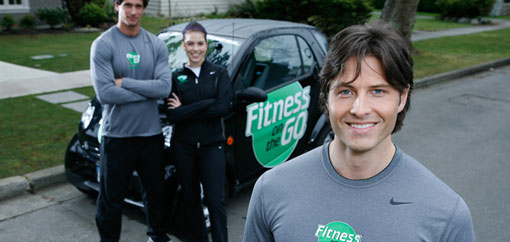 Fitness on the Go helps you reach your health, exercise and weight loss goals with in-home personal trainers in Rochester, New York. With our in-home personal training sessions we make working out convenient, comfortable and stress-free. Our certified Rochester personal trainers come right to your home on your schedule.
Call 1-888-808-2348 or fill out the form below to schedule a Free In-Home Consultation :
Rochester Personal Trainer –
Private In-Home Personal Training Program
The stress of getting to the gym on time doesn't exist when you work out with private, in-home personal trainers in your own home and on your own schedule. Our in-home personal trainers help you reach your health goals.
Local personal trainers in Rochester, New York work on your schedule. We know that the best way to be active and healthy is also the most convenient way. If you're interested in booking a free in-home consultation with one of our in-home personal trainers give us a call at 1-888-808-2348.
Our certified personal trainers will meet with you and learn about your current fitness level as well as your health and weight loss goals. Your trainer will also work to manage your expectations and answer any questions that you may have about working with our home personal trainers in Rochester, CA. For more information on Rochester personal trainers or to book a consultation, call us at 1-888-808-2348.