Scottsdale Personal Trainer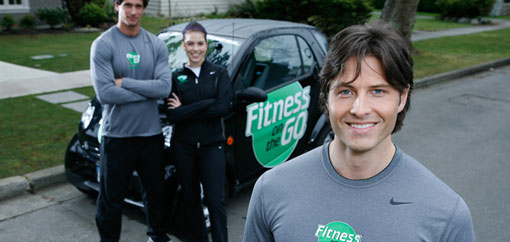 Fitness on the Go specializes in in-home personal trainers in Scottsdale, Arizona. Trust our private, in-home personal trainers to help you get in shape, improve your fitness level and reach your health goals. When you work with us, your in-home personal training sessions will focus on personal fitness and helping you achieve your goals. Our certified Scottsdale personal trainers know that it's not always easy, convenient or comfortable to work out at the gym, so we provide personal trainers that come right to your home! This makes it easy and comfortable to work out and focus on reaching your health and fitness goals.
Call us at 1-888-808-2348 or fill out the below form to arrange for a Free In-Home Consultation:
Scottsdale Personal Trainer –
Private, In-Home Personal Training Program
Our personal trainers in Scottsdale, Arizona make it convenient and stress-free to arrange personal training sessions in your own home. We'll see you on your schedule, when you're available, in order to make working out easier and more convenient than ever. Arrange for a free in-home consultation by calling us at 1-888-808-2348.
One of our certified personal trainers will use the free consultation to learn about you and your workout and fitness goals. This will allow the trainer to develop a fitness plan and path that will guide your fitness routines going forward. You can also use the consultation to ask any questions or voice any concerns that you have. Our home personal trainers in Scottsdale, AZ will be more than happy to answer these for you and provide you with any advice or guidance that you need. Your Scottsdale personal trainer is dedicated to helping you achieve your weight loss and fitness goals, no matter what they are. To set up a consultation, call today: 1-888-808-2348.