Calabasas Personal Trainer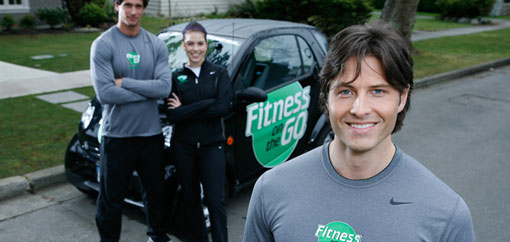 We don't want you to have to fight traffic and struggle to get to the gym. There's a better way. Working with one of our Calabasas in-home personal trainers lets you get in shape from the comfort and privacy of your own home. Exercise doesn't have to be stressful and annoying. At Fitness on the Go, it's our goal to make the entire process as convenient as possible.
please complete the below form or call 1-888-808-2348 to book a Free In-Home Consultation:
Calabasas Personal Trainer –
Private In-Home Personal Training Program
We work with you to help you reach your weight loss and fitness goals. Our certified Calabasas personal trainers design programs just for you and work on your schedule. We're located right in Calabasas, so it's always easy to schedule training when you're available. If you're ready to take the first step, we'd love to meet with you. Contact us today at 1-888-808-2348 and we'll be happy to schedule a free in-home consultation.
At the consultation, you'll meet with a certified Calabasas personal trainer. He or she will discuss your fitness and weight loss goals and answer any questions that you may have. Your trainer will also ensure that you feel comfortable working with a trainer and take steps to set your expectations for training. For more information on home personal trainers in Calabasas