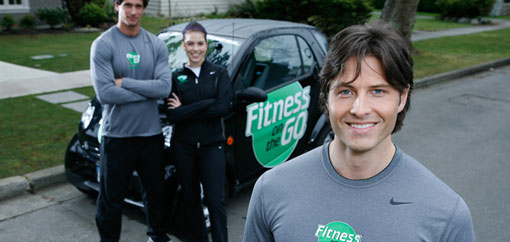 Fitness on the Go is dedicated to helping people reach their health and weight loss goals through our in-home personal trainers in Queens, New York. We provide in-home personal training sessions that make exercise convenient. You can trust our certified Queens personal trainers to come right to your home on your schedule. You don't need to stress out about getting to the gym on time for your class. Instead, enjoy a customized workout with our private, in-home personal trainers
Call 1-888-808-2348 or fill out the form below to schedule a Free In-Home Consultation :
Queens Personal Trainer –
Private In-Home Personal Training Program
Fitness on the Go in-home personal trainers help you achieve your workout goals and encourage you to live your best life.
Plus, our local personal trainers are all right in Queens, New York, so you can easily schedule a session when you're available. If you're interested in booking a free in-home consultation with one of our in-home personal trainers, please call us at 1-888-808-2348.
During your consultation you'll talk about your fitness level, your goals and your expectations with one of our certified personal trainers. You'll also be able to ask whatever questions you may have about working with a Queens personal trainer. If you'd like to get started and meet with one of our home personal trainers in Queens, CA, call us at 1-888-808-2348 for more information.