Indianapolis Personal Trainer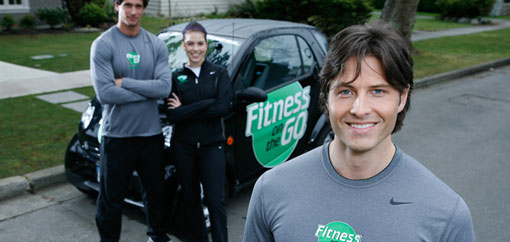 When you're looking for in-home personal trainers in Indianapolis, Indiana, look no further than Fitness on the Go. We understand how important it is to make health and fitness convenient. Our private in-home personal trainers know that it's often stressful or difficult to get to the gym. Between finding time to fit into their schedule, fighting traffic and working out with a group of strangers, we know it can be a struggle. That's why the certified Indianapolis personal trainers at Fitness on the Go come right to your home. It's easy to schedule home personal training sessions for when you're available, not on someone else's schedule.
Complete the below form or call 1-888-808-2348 to book a Free In-Home Consultation:
Indianapolis Personal Trainer –
Private In-Home Personal Training Program
Our personal trainers work with you and help you achieve your unique health, fitness and weight loss goals.
All of our local personal trainers in Indianapolis, Indiana work to design custom plans that are meant to match your fitness level and your workout goals. We come right to your home, making it more convenient than ever to live a healthy and active lifestyle. If you're interested in finding out more information or if you'd like to schedule a free in-home consultation, please call us at 1-888-808-2348.
During the consultation,you'll meet with one of our certified personal trainers who will discuss your goals, answer your questions and help manage your expectations. Your Indianapolis personal trainer will take the steps needed to ensure that you are comfortable in working out with a home personal trainers in Indianapolis, IN. For more information, please contact us: 1-888-808-2348.