Pittsburgh Personal Trainer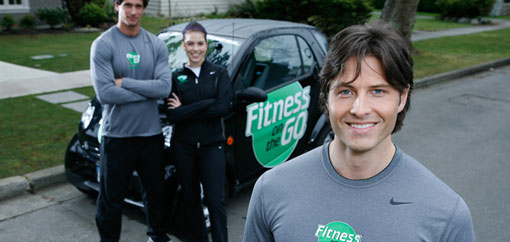 Certified Pittsburgh personal trainers help you reach your weight loss and fitness goals from your very own home. Rather than struggling to get to the gym, Fitness on the Go makes it convenient and easy to book in-home personal training sessions. This makes getting in shape more comfortable and easier.
Call us at 1-888-808-2348 or fill out the below form to arrange for a Free In-Home Consultation:
Pittsburgh Personal Trainer –
Private, In-Home Personal Training Program
Our certified Pittsburgh personal trainers work with you to help you achieve the healthy lifestyle you're looking for. When you work with one of our in-home personal trainers in Pittsburgh, Pennsylvania, you are working with a dedicated personal trainer you can trust.
For more information on our certified Pittsburgh personal trainers or to book a free in-home consultation to discuss your health, fitness and weight loss goals and expectations, please contact us at: 1-888-808-2348.
All of our Pittsburgh personal trainers are located nearby, making it simple to schedule workouts. In your consultation, you'll meet with a home personal trainer to discuss training and to find out more. If you have any questions, this is a great time to ask them. We want you to feel completely comfortable in working with a Pittsburgh personal trainer. For more information or to book your free consultation, call us at 1-888-808-2348.