West Jordan Personal Trainer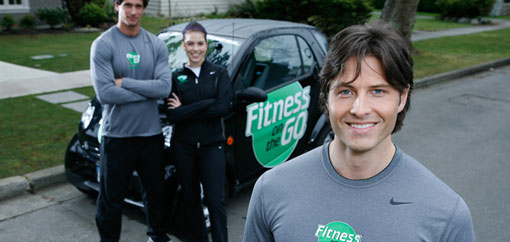 It's the goal of our West Jordan in-home personal trainers to make exercise more comfortable and convenient. That's why Fitness on the Go is completely dedicated offering private in-home personal trainers. We know it's stressful and inconvenient to dealing with schedule at the gym, not to mention fighting traffic and then having to train with a group of strangers. our certified West Jordan personal trainers instead work with you in the privacy of your own home. This makes reaching your weight loss and fitness goals more convenient than ever before.
Complete the below form or call 1-888-808-2348 to book a Free In-Home Consultation:
West Jordan Personal Trainer –
Private In-Home Personal Training Program
All of our personal trainers make scheduling home personal training sessions a snap! You can easily schedule a training session for when you're available and we'll come right to you, eliminating the hassle and stress. We always work on your schedule.
Our personal trainers in West Jordan, Utah help you reach your goals. We work with you every step of the way. To schedule a free in-home consultation, call us at 1-888-808-2348.
During the consultation, you'll meet with one of our certified personal trainers. He or she will talk to you about your fitness goals and expectations. You can also ask any questions that you may have regarding training with a West Jordan personal trainer. For more information on home personal trainers in West Jordan or to schedule a consultation, please call 1-888-808-2348.