San Antonio Personal Trainer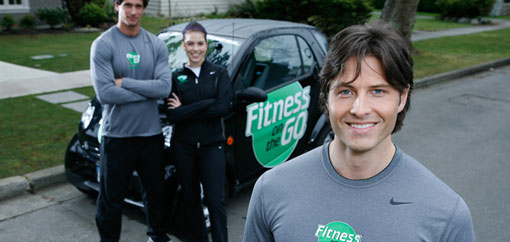 Even with the best of intentions, it's often tough to make it to fitness classes or to a gym. The good news is that Fitness on the Go offers private, in-home personal training sessions in San Antonio! This makes it easy to get in shape on your own schedule. Reliable, certified San Antonio personal trainers help people who want to work out in the comfort of their own homes. Our personal trainers come to you. Whether you want to lose weight, build muscle, tone up or get in shape, our San Antonio personal trainers can help.
To Book Your Free In-Home Consultation, Call 1-888-808-2348 or fill out the below form:
San Antonio Personal Trainer –
Private In-Home Personal Training Program
All of our San Antonio personal trainers are located nearby, making it easy to schedule training sessions. It is our goal to hold personal training sessions in your home, on your time and help you reach your goals. Contact us today for a free in-home consultation by calling 1-888-808-2348.
Fitness on the Go has certified personal trainers work to learn about your goals and expectations during your free in-home fitness consultation. They also answer any questions you may have about working with San Antonio personal trainers. To find out more information and to take the first step towards reaching your fitness goals, call today at 1-888-808-2348.