Rockford Personal Trainer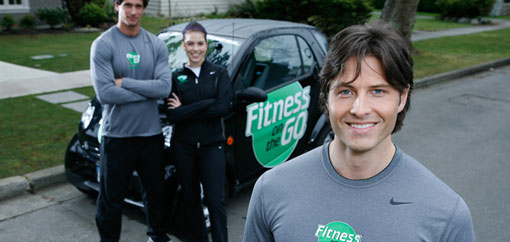 Fitness on the Go has you covered for in-home personal trainers in Rockford, Illinois! Our private, in-home personal trainers help you reach your weight loss and fitness goals, right from your home. Rather than having to struggle to meet the gym's schedule or fight traffic just to get there, our certified Rockford personal trainers come to you when you're available. You can trust our dedicated team of in-home personal trainers.
Please call 1-888-808-2348 or fill out the below form to book a Free In-Home Consultation:
Rockford Personal Trainer –
Private In-Home Personal Training Program
Home personal training sessions are perfect for anyone with a busy schedule, but who still wants to live a healthy lifestyle.
Our local personal trainers in Rockford, Illinois let you schedule your personal training sessions at times that work for you. You'll be able to train with your personal trainer at your own home and on your own time. Your trainer will even design a custom workout plan for you that is designed to meet your unique fitness needs and help you reach your goals. To book a free in-home consultation with one of our Rockford personal trainers, please call us at 1-888-808-2348.
You'll meet with one of our certified personal trainers who will discuss your current fitness level as well as your health goals and expectations. You'll also be able to whatever questions you have about training with home personal trainers in Rockford, IL. To find out more about our Rockford personal trainer services or to book a consultation, please contact us: 1-888-808-2348.