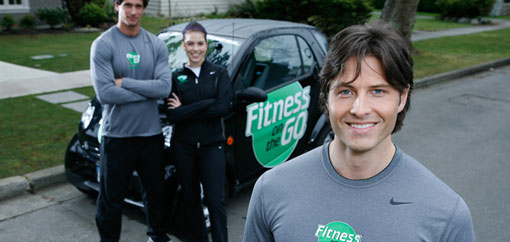 Working out with a Norfolk personal trainer is working out with someone who cares about your time, your schedule, your goals and your expectations. The in-home personal trainers at Fitness on the Go are completely dedicated to helping you achieve your weight loss and health goals. We offer in-home personal training sessions that take the stress out of working out. We come to your home rather than making you struggle to get to the gym or an exercise class. We're all about making exercise more convenient and comfortable.
For a Free In-Home Consultation, Call us at 1-888-808-2348 or fill out the below form:
Norfolk Personal Trainer –
Our Private, In-Home Personal Training Program
When you work out with one of our in-home personal trainers, you get personal attention and a person who understands your needs and goals. We work with people throughout Norfolk, Virginia and beyond in order to help you get in shape. It's easy to schedule an in-home personal training session with one of our personal trainers. For more information or to arrange for a free in-home personal training consultation, please call us at 1-888-808-2348.
When you meet with one of our certified personal trainers they'll talk with you and learn about your fitness level, goals, expectations and more. You'll also be able to ask any questions you may have. To find out more about our home personal trainers or to arrange for your free consultation, call us: 1-888-808-2348.