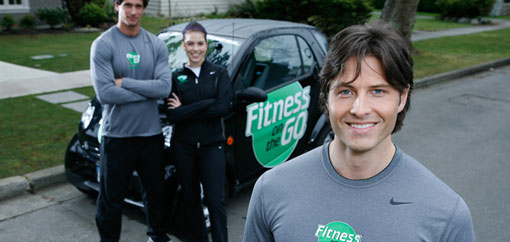 You can reach your health and fitness goals! Our in-home personal trainers in Jackson, Mississippi can help! Fitness on the Go strives to make living a healthy and active lifestyle more convenient and comfortable than ever. Our private in-home personal trainers make it easy to get in a workout without having to struggle through traffic to get to the gym. Plus, you can trust our certified Jackson personal trainers to be focused on your needs. We develop a custom workout plan based upon your fitness level and your goals.
Complete the below form or call 1-888-808-2348 to book a Free In-Home Consultation:
Jackson Personal Trainer –
Private In-Home Personal Training Program
Plus, our personal trainers make scheduling home personal training sessions simple! We work on your schedule to help you live the life you want.
Fitness on the Go personal trainers in Jackson, Mississippi work with you based on your unique fitness level and expectations. If you'd like more information on our in-home personal trainers or if you're looking to schedule a free in-home consultation, call us at 1-888-808-2348.
During the consultation, the certified personal trainer will discuss your fitness goals and expectations with you. If you have any questions about training with a Jackson personal trainer, we'd love to hear them during the consultation as well. For more information on home personal trainers in Jackson or to schedule a consultation, please call 1-888-808-2348.