Orange County Personal Trainer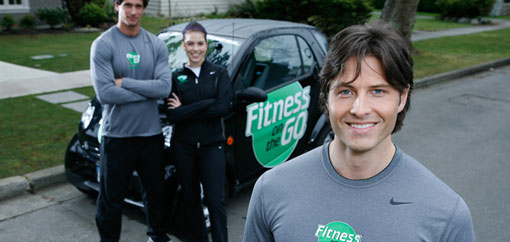 At Fitness on the Go, our private in-home fitness experts work with your schedule to help you reach your personal goals. There's no more struggle to get to the gym. There's no classes filled with sweaty strangers (yuck!). Instead, we offer private home personal training sessions by world class, experienced, and certified experts designed to help you reach your personal goals. When you work with one of our in-home personal trainers in Orange County, CA you're working with an experienced professional who is excited to help you reach your own unique goals.
Complete the below form or call 1-888-808-2348 to book a Free In-Home Consultation:
Orange County Personal Trainer –
Private In-Home Personal Training Program
Our certified personal trainers conveniently arrive at your home, drastically reducing the stress of your workout. The personalized attention that you receive from our local experts makes it more far more comfortable and convenient than ever to get in great shape fast.
In addition, we are located in OC which makes it easy to schedule training sessions. By now, your likely excited and ready to take the first step. Schedule a free in-home consultation by calling us at 1-888-808-2348.
During your consultation, you'll meet one of our friendly certified personal trainers to discuss your workout and lifestyle goals. This is the opportunity you need to set your expectations and to ask any questions you have about training with an Orange County personal trainer. For more information, CALL NOW 1-888-808-2348.