Sacramento Personal Trainer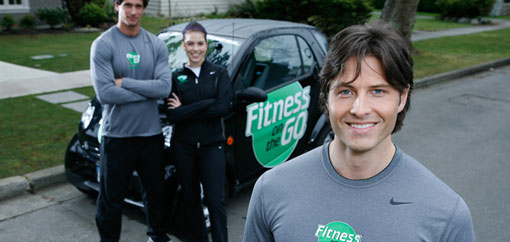 Fitness on the Go makes it easier and more convenient to get in shape. We offer in home-personal trainers in Sacramento, California and beyond. We strive to help you reach your weight loss and fitness goals without having to struggle to get to a gym. Our private, in-home personal trainers work on your schedule and allow you to get a high-quality workout right in your own home. When you work with one of our certified Sacramento personal trainers, you get all of the benefits of a full workout without having to fight traffic and deal with the sometimes uncomfortable and awkward situations that develop at a large gym. You'll receive in-home personal training sessions with a focus on your personal fitness and well-being.
For a Free In-Home Consultation, Call us at 1-888-808-2348 or fill out the below form:
Sacramento Personal Trainer –
Our Private, In-Home Personal Training Program
Our personal trainers are located right in Sacramento, California, which makes it incredibly convenient and simple to arrange for them to come to your home on your schedule. For more information or to set up a free in-home consultation, please call us at 1-888-808-2348.
You'll sit down with one of our certified personal trainers and discuss your health and fitness goals as well as your expectations. The free consultation will also give your Sacramento personal trainer the opportunity to discuss workout plans with you and answer any questions you may have. Our home personal trainers in Sacramento, CA are focused on your needs and want to make sure that you're comfortable with the entire process.We want to help you achieve your goals. Ready to get started? Call us at 1-888-808-2348.