Brooklyn Personal Trainer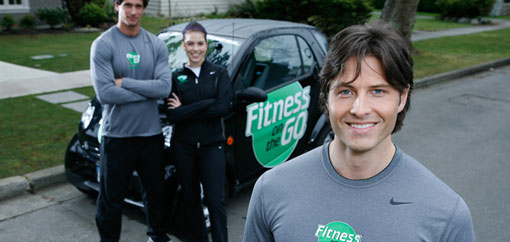 We offer in-home personal trainers in Brooklyn, New York that make it possible to get in shape without heading to a gym. At Fitness on the Go, we understand the importance of exercise being comfortable and convenient. That's why our certified Brooklyn personal trainers come right to your home with customized home personal training sessions that are designed especially for you.
Complete the below form or call 1-888-808-2348 to book a Free In-Home Consultation:
Brooklyn Personal Trainer –
Private In-Home Personal Training Program
Rather than stress out about getting to the gym on time or worrying about making it to a class that's scheduled with someone else in mind, trust our private in-home personal trainers. We work with you on your schedule to ensure that you get the workout you're looking for.
Our personal trainers create custom programs that are based on your specific fitness level and designed to help you achieve your weight loss and fitness goals. Plus, our personal trainers are located right in Brooklyn, New York, making it easy and convenient to schedule sessions. For more information on in-home personal trainers or to schedule a free in-home consultation, call us at 1-888-808-2348.
During the consultation, a certified personal trainer will discuss your weight loss and exercise goals and help set your expectations. He or she will also answer any questions you have about training with a Brooklyn personal trainer. We're here to help. For more information on home personal trainers in Brooklyn, please call 1-888-808-2348.