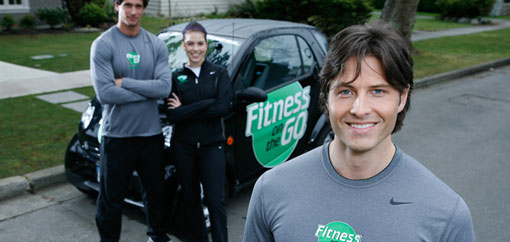 Fitness on the Go offers in-home personal trainers in Miami, Florida. We make living an active, healthy lifestyle more convenient than ever before. With private in-home personal trainers, you'll be able to work towards your health and weight loss goals from the comfort of your home. The certified Miami personal trainers at Fitness on the Go help you get in shape without making you struggle through traffic to get to the gym. You can arrange for home personal training sessions on your schedule and work out with an in-home personal trainer when its convenient for you! There are a wide variety of benefits to working out with personal trainers and you can take advantage of these benefits with Fitness on the Go!
Complete the below form or call 1-888-808-2348 to book a Free In-Home Consultation:
Miami Personal Trainer –
Private In-Home Personal Training Program
Our local personal trainers in Miami, Florida want to make it as convenient as possible for you to work out. We work on your schedule and help you meet your specific workout goals. For more information or to book a free in-home consultation, please call us at 1-888-808-2348.
You'll meet with one of our certified personal trainers during the in-home consultation. The trainer will discuss your current fitness goals, answer your questions and work to manage your expectations. Your Miami personal trainer will also work to design a custom exercise plan that will help you reach your goals. For more information on home personal trainers in Miami, FL, please contact us: 1-888-808-2348.