Richmond Personal Trainer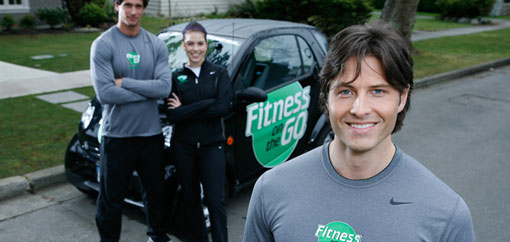 Fitness on the Go offers in home personal fitness trainers to people living in Richmond, Virginia. Our certified Richmond personal trainers help work out from the comfort of your own home. We know that getting to the gym may not fit with your schedule or comfort level. To solve this problem, our personal trainers come right to you. In-home personal fitness training is comfortable and our trainers work with you to help you achieve your desired fitness and weight loss goals.
To Book Your Free In-Home Consultation, Call 1-888-808-2348 or fill out the below form:
Richmond Personal Trainer –
Private In-Home Personal Training Program
All of our Richmond, Virginia personal trainers are local which makes it simple and convenient to book an in-home personal training session. We work according to your schedule and fitness goals. We invite you to contact us today for a free in-home consultation by calling 1-888-808-2348.
During Free In-Home Consultation, you'll meet with our certified personal trainers who will carefully listen to the fitness and weight loss goals you have in mind. They will also listen to any concerns you may have and answer any of your questions about working with an in-home personal trainer. By the end of your consultation, we want you to feel comfortable in working with our certified Richmond personal trainers to finally achieve the fitness and weight loss goals you have been aiming for over the years. Take the first step towards achieving your fitness goals – give us a call today: 1-888-808-2348.