Fort Worth Personal Trainer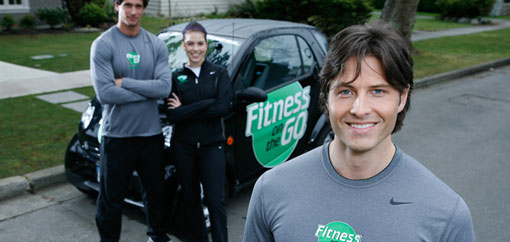 Work with a Fort Worth, Texas in-home personal trainer to reach your fitness goals At Fitness on the Go, we make health, exercise and fitness more convenient. Through our private in-home personal trainers we make it possible for you to get in shape, maintain your fitness level or lose weight at home. Rather than deal with the stress, difficulties and inconveniences or the gym, work out with one of our certified Fort Worth personal trainers. We'll come right to your home so you don't have to fight traffic or struggle to get to a class on time. Instead, our personal trainers work with you on your schedule by providing in-home personal training sessions when you want them.
Complete the below form or call 1-888-808-2348 to book a Free In-Home Consultation:
Fort Worth Personal Trainer –
Private In-Home Personal Training Program
When it comes to achieving your weight loss and fitness goals, you can trust our personal trainers in Fort Worth, Texas. Not only do they come to your home on your schedule, but they also learn about you and design custom plans for your fitness level, expectations and goals. It is our goal to make it convenient to live a healthy and active life. If this sounds good to you, please call us to schedule a free in-home consultation: 1-888-808-2348.
In your consultation, you'll speak to a certified personal trainer and talk about your goals and expectations. You'll also be able to ask whatever questions you have about training with a Fort Worth personal trainer. For more information on home personal trainers in Fort Worth, please call 1-888-808-2348.