Colorado Springs Personal Trainer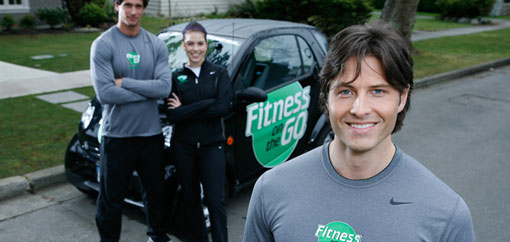 At Fitness on the Go, you can trust our private, in-home personal trainers to help you reach your health and fitness goals. If you're looking for in-home personal trainers in Colorado Springs, you've come to the right place! Our dedicated team can work with you and help to get into shape. There's no need to worry about getting to the gym or working out on someone else's schedule either. All of our certified Colorado Springs personal trainers offer home personal training sessions that are focused on your unique needs. Best of all, they take place in your home on your own schedule! Our in-home personal trainers make it easy for you to focus on your health, fitness and weight loss goals.
To Book a Free In-Home Consultation, Please Call 1-888-808-2348 or fill out the below form:
Colorado Springs Personal Trainer –
Private In-Home Personal Training Program
It's convenient and easy to train with a local personal trainer in Colorado Springs, CO. For more information or to book a free in-home consultation, please contact us at 1-888-808-2348. We'll be more than happy to hear from you!
During the in-home consultation, one of our certified personal trainers will work to learn all about your weight loss and fitness goals as well as help set your expectations and answer any questions that you may have. We want you to be 100% comfortable in working with a Colorado Springs personal trainer in your home. For more information and to take the first step towards reaching your health and fitness goals, please call us today: 1-888-808-2348.