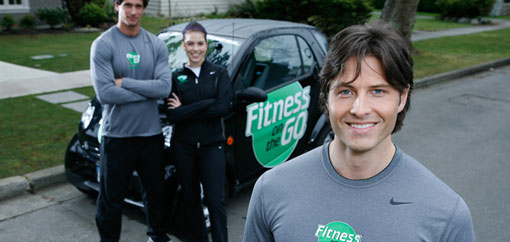 Looking to get in shape without fighting traffic and heading to the gym? The in-home personal trainers from Fitness on the Go can help! Our certified personal trainers make it more convenient than ever to work out. Why? Because our personal trainers come right to you! You'll be able to exercise on your schedule in your own home and still get all of the benefits that comes with certified fitness trainers.
To Book Your Free In-Home Consultation, Call 1-888-808-2348 or fill out the below form:
Orlando Personal Trainer –
Private In-Home Personal Training Program
We work with people throughout Orlando, FL to make exercising with personal trainers a stress-free process. We conduct personal training sessions at your home on your schedule. We even create a specific workout program that is based on your level of fitness and your exercise and weight loss goals. Sounds interesting? Great! Call us today for a free in-home consultation: 1-888-808-2348.
Our certified personal trainers will sit down with you during the in-home consultation and discuss your weight loss and fitness goals. He or she will answer any questions you may have and help set your expectations for training. The goal of the consultation is to help you feel comfortable in working with a certified Orlando personal trainer and to help the trainer plan your workout routines. For more information, give us a call today: 1-888-808-2348.