Santa Monica Personal Trainer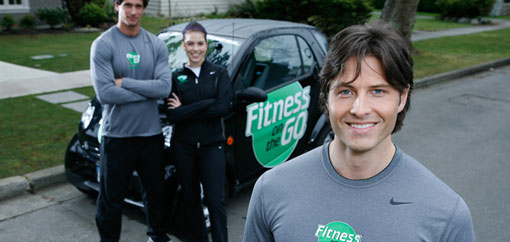 If you're looking for a way to get in shape and reach your weight loss goals without dealing with the hassle and stress of a gym, you've come to the right place. Fitness on the Go provides experienced in-home personal trainers in Santa Monica and beyond. You can trust us to work with you and help you with your workouts from the privacy and comfort of your own home. You won't need to worry about fighting traffic to get to the gym when you're working with a Santa Monica in-home personal trainer. We create customized sessions that are uniquely designed for you in order to maximize effectiveness.
Complete the below form or call 1-888-808-2348 to book a Free In-Home Consultation:
Santa Monica Personal Trainer –
Private In-Home Personal Training Program
We don't believe that working out has to be stressful or annoying or inconvenient. That's why we come right to your home on your schedule. Our private in-home personal trainers take the stress out of getting in shape. Located right in Santa Monica, our personal trainers work with you to help you live your healthiest lifestyle and meet your exercise goals. If you'd like more information on our in-home personal trainers or to schedule a free in-home consultation, please give us a call at 1-888-808-2348.
You will meet with a certified personal trainer during your consultation. He or she will discuss your weight loss and exercise goals with you and answer any questions you may have about working out with an in-home personal trainer. One of the goals of the consultation is to set your expectations for the process and ensure that you are comfortable with every step of it. For more information, please call 1-888-808-2348.