Allentown Personal Trainer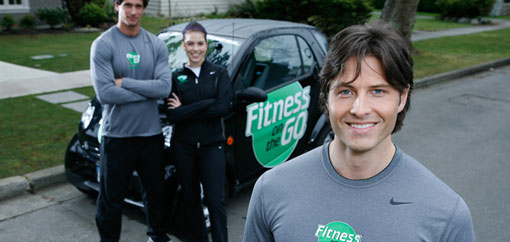 An in-home personal trainer in Allentown, Pennsylvania can help you reach your weight loss and fitness goals. Instead of heading to a crowded gym and working out on someone else's schedule, book an in-home personal training session with one of our certified Allentown personal trainers. We make it easier and more comfortable to get in shape, lose weight and reach your fitness goals. We are 100% dedicated to providing professional and convenient personal training services.
Call us at 1-888-808-2348 or fill out the below form to arrange for a Free In-Home Consultation:
Allentown Personal Trainer –
Private, In-Home Personal Training Program
Fitness on the Go in-home personal trainers work in Allentown, Pennsylvania and beyond to make getting in shape convenient. Our personal trainers work with you and create custom workout plans based on your current fitness level, your goals and your expectations. If you'd like to find out more or if you're interested in scheduling an in-home consultation for free, just give us a call: 1-888-808-2348.
During the consultation, you'll meet with one of our Allentown personal trainers. In addition to discussing your weight loss and fitness goals, the personal trainer will also help set you expectations and answer any questions that you have. One of the goals of the consultation is to make you feel totally comfortable in working with a Allentown personal trainer. If you're interested in more information or if you'd like to book your free consultation, call us at 1-888-808-2348.