Sherman Oaks Personal Trainer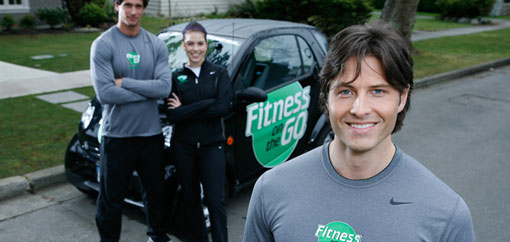 Rather than fighting traffic to get to a crowded gym filled with strangers, why not work out in the comfort and privacy of your own home. Our experienced Sherman Oaks personal trainers come right to your home right when you need us, taking the stress and annoyance out of getting in shape. You'll receive one-on-one personal attention from a trainer who is completely dedicated to helping you reach your weight loss and fitness goals.
Call us at 1-888-808-2348 or fill out the below form to arrange for a Free In-Home Consultation:
Sherman Oaks Personal Trainer –
Private, In-Home Personal Training Program
All of our Sherman Oaks personal trainers are local, making it convenient and easy to schedule a session when you're available. You don't need to work out on someone else's schedule. Instead, trust the dedicated team at Fitness on the Go to come to you when you need us. Your trainer will work with you to develop a customized program based on your fitness level and your personal goals. If you're ready to take the first step and get started, please do not hesitate to call us today at 1-888-808-2348. We can set up a free in-home consultation where you can speak with a personal trainer about your particular situation.
You can use the consultation to talk about your weight loss and fitness goals and ask whatever questions you may have about any step of the process. Your trainer do whatever is needed to make sure that you feel comfortable and work to completely set your expectations for working with a Sherman Oaks personal trainer. We look forward to hearing from you, so please call us today: 1-888-808-2348.