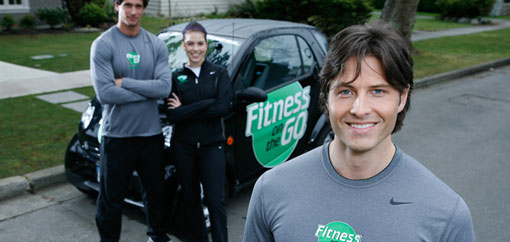 If you're looking for private, in-home personal training in Denver, CO, Fitness on the Go has you covered. Our certified Denver personal trainers make it easy for you to get in shape right in the comfort of your own home. You don't need to struggle to get to the gym or work out on someone else's schedule. Instead, our personal trainers come to you! You'll be able to hit your desired weight loss and fitness goals without fighting traffic or working out in a group of strangers.
To Book Your Free In-Home Consultation, Call 1-888-808-2348 or fill out the below form:
Denver Personal Trainer
Private In-Home Personal Training Program
All of our Denver, CO personal trainers are local, so they're nearby and can come to your home on your schedule. If you're interested in personal training sessions in Denver, please contact us today for a free in-home consultation by calling 1-888-808-2348.
Our certified personal trainers will use the Free In-Home Consultation to learn about your fitness and weight loss goals. They'll also use this opportunity to set your expectations and answer any questions you have regarding your workout and fitness programs. We want you to feel comfortable with our Denver personal trainers and their ability to help you reach your goals.