San Jose Personal Trainer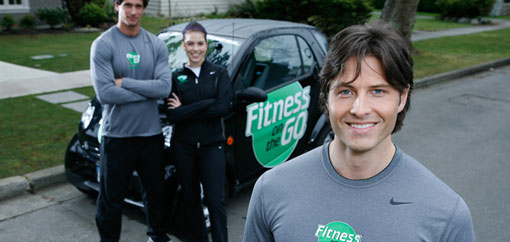 We offer in-home personal training in San Jose, California and beyond. You can trust the certified personal trainers at Fitness on the Go. We are dedicated to helping you reach your weight loss and fitness goals. When you sign up for an in-home personal training session, you will work with a dedicated personal trainer who cares about your personal success. We aim to make working out more comfortable and more convenient. That's why we come right to your home on your schedule. We want to take the stress out of working out. Our San Jose personal trainers are here to help.
To Book Your Free In-Home Consultation, Call 1-888-808-2348 or fill out the below form:
San Jose Personal Trainer –
In-Home Personal Training Program
Our San Jose personal fitness trainers are located nearby, making it easy for you to schedule workouts when you're available. Rather than struggle to get to the gym and deal with the stress, hassle and uncomfortable situations that can arise, you can get in shape with an in-home personal trainer instead. Interested? Contact us today for a free in-home personal fitness consultation by calling 1-888-808-2348.
During the fitness consultation, you'll speak with one of our certified personal trainers. You'll be asked to talk about the fitness goals you have in mind and detail your workout goals and expectations. He or she will also answer any questions you may have about our fitness and workout programs or working with in-home personal trainers. One of the main goals of the consultation is to ensure that you feel comfortable working with a certified San Jose personal trainer. Take the right step to reaching your exercise goals by contacting us at 1-888-808-2348.