Baltimore Personal Trainer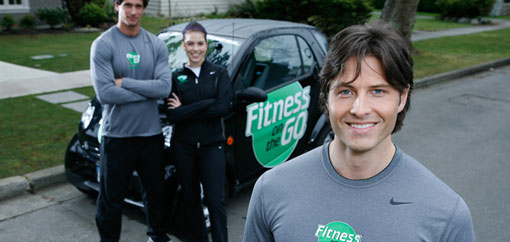 Your search for in-home personal trainers in Baltimore, Maryland is over! At Fitness on the Go, we know the importance of exercise, health and fitness. We also know how crucial it is that it's comfortable and convenient to get in shape. This is why we offer private in-home personal trainers. We recognize that it can be stressful, difficult or inconvenient to get to the gym. It can be tough to conform to the gym's schedule, fight traffic and exercise with groups of strangers. This is why our certified Baltimore personal trainers come right to your home. Our personal trainers work with you and help you achieve your unique health, fitness and weight loss goals. We make it simple to schedule home personal training sessions for when you're available.
Complete the below form or call 1-888-808-2348 to book a Free In-Home Consultation:
Baltimore Personal Trainer –
Private In-Home Personal Training Program
Our personal trainers in Baltimore, Maryland work with you to help you achieve your weight loss and fitness goals. They design custom plans for your fitness level and your expectations. It's never been more convenient to live a healthy and active lifestyle. For more information on in-home personal trainers or to schedule a free in-home consultation, call us at 1-888-808-2348.
You'll meet with a certified personal trainer and talk about your goals and expectations. You'll also be able to ask whatever questions you have about training with a Baltimore personal trainer. For more information on home personal trainers in Baltimore, please call 1-888-808-2348.