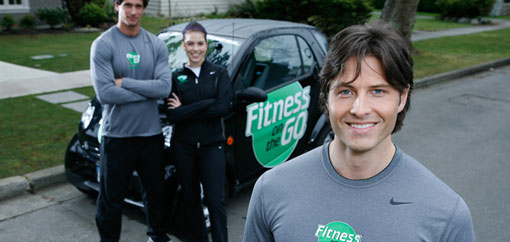 Fitness on the Go makes working out more convenient by offering personal trainers in Tempe, Arizona. Our private in-home personal trainers come right to your home and help you achieve your fitness goals. You'll get in shape thanks to home personal training sessions that are focused specifically on your needs, your goals and your schedule. All of our Tempe personal trainers work to help you achieve your health, fitness and weight loss goals. We know that it's often tough or inconvenient to get to the gym. We know that the gym isn't always the most comfortable place to work out, either. This is why in-home personal trainers are a great choice. Fitness on the Go personal trainers come to your home, allowing you to work out in a comfortable and convenient location.
Book a Free In-Home Consultation by Calling 1-888-808-2348 or filling out the below form:
Tempe Personal Trainer –
Private In-Home Personal Training Program
Our local personal trainers in Tempe, Arizona make it easy to book personal training sessions. We work on your schedule and come to your home, allowing you to train at a place and time where you feel the most comfortable. To book a free in-home consultation, contact us at 1-888-808-2348.
One of our certified personal trainers will sit down with you during your free in-home consultation and work to learn more about your health and fitness goals. He or she will also help set your expectations and answer any questions that you may have regarding working with a home personal trainer in Tempe, AZ. It is our goal to create a plan that works for you. Your Tempe personal trainer will work with you to help you reach your weight loss and fitness goals. To find out more, contact us today: 1-888-808-2348.