Chandler Personal Trainer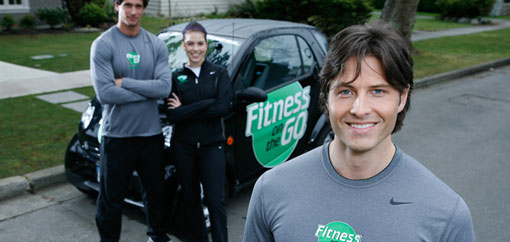 If you're looking for in-home personal trainers in Chandler, Arizona, you've come to the right place. At Fitness on the go, we offer private, in-home personal trainers that you can trust to improve your fitness level and get you into shape. You'll receive in-home personal training sessions with a focus on your personal fitness when you work with one of our certified Chandler personal trainers. We know that you can't always get to the gym. We also know that the gym isn't always the most comfortable place to work out. That's why our personal trainers come right to your home. This gives you the opportunity to work out in a convenient and comfortable environment and focus on your fitness, health and weight loss goals.
Call us at 1-888-808-2348 or fill out the below form to arrange for a Free In-Home Consultation:
Chandler Personal Trainer –
Our Private, In-Home Personal Training Program
Our personal trainers are located right in Chandler, Arizona, making it simple and convenient to arrange personal training sessions in your home. We work on your schedule and conduct our sessions when you're available. Sounds interesting? Contact us and arrange for a free in-home consultation by calling 1-888-808-2348.
The free consultation starts with one of our certified personal trainers sitting with you and learning your weight loss and fitness goals. From there, the trainer will answer any questions you have, address any concerns and advise you on the best fitness path to take going forward. Our home personal trainers in Chandler, AZ work one-on-one with clients in order to establish fitness expectations and provide advice that helps you achieve your goals. During the consultation, we want to make sure that you understand the process and that you're comfortable in working with a Chandler personal trainer. No matter your weight loss and fitness goals, we want to help you achieve them. Ready to get started? Please call today: 1-888-808-2348.