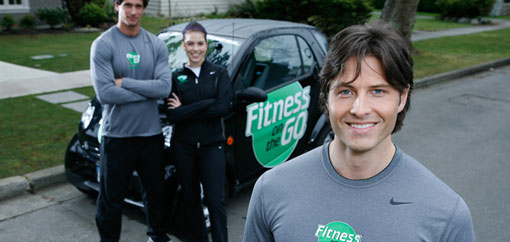 Trust our private in-home personal trainers to make reaching your health goals more convenient and comfortable. At Fitness on the Go, we offer in-home personal trainers in Mesa, Arizona and beyond. When you work with one of our certified Mesa personal trainers, you'll see the incredible benefit of home personal training sessions that are focused on your unique goals. Our in-home personal trainers know that going to the gym to work out is often inconvenient, stressful and uncomfortable. That's why Fitness on the Go has personal trainers that come right to your home, making it easier and more convenient to reach your health, fitness and weight loss goals!
For a Free In-Home Consultation, Call 1-888-808-2348 or fill out the below form:
Mesa Personal Trainer –
Private In-Home Personal Training Program
There are a number of advantages to working with local personal trainers in Mesa, Arizona. The main advantage is that it becomes much more convenient to arrange for personal training sessions on your schedule. We come to your home when its convenient for you, taking the stress out of working out. To book a free in-home consultation and to find out more about us, call us at 1-888-808-2348.
One of our certified personal trainers will use the free in-home consultation to learn more about your health, fitness and weight loss goals. The trainer will also offer advice and answer any questions you may have about our home personal trainers in Mesa, AZ. He or she will also set expectations and provide you with guidance for reaching your goals. A Mesa personal trainer is always 100% focused on helping you hit your targets. For more info, please call us today: 1-888-808-2348.