Highlands Ranch Personal Trainer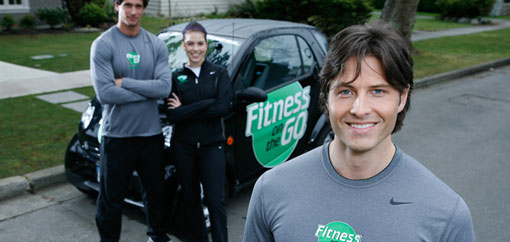 At Fitness on the Go, we've made it our goal to make reaching your weight loss and fitness goals as convenient as possible. That's why our in-home personal trainers come right to you! You won't have to struggle to get to the gym and work out on their schedule. Instead, you can get in shape right in the comfort and privacy of your own home, when it's convenient for you. Our Highlands Ranch personal trainers are here to help!
please complete the below form or call 1-888-808-2348 to book a Free In-Home Consultation:
Highlands Ranch Personal Trainer –
Private In-Home Personal Training Program
Rather than exercise in crowded room filled with strangers, work with Fitness on the Go and get one-on-one training with an experienced personal trainer right in your own home. All of our personal trainers are located in Highlands Ranch, so it's always easy and convenient to book a session. We work with you to create customized weight loss and exercise plans that are geared towards your goals and fitness level. If you're ready to take the first step, we'd love to meet with you. Please contact us today at 1-888-808-2348 to schedule a free in-home consultation.
During the consultation, you'll meet with one of our experienced Highlands Ranch personal trainers. You'll get the chance to discuss your fitness and weight loss goals and to ask any questions that you may have about working with an in-home personal trainer. Your trainer will also take steps to set your expectations for training. If you're interested in finding out more information on our Highlands Ranch home personal trainers