Glendale Personal Trainer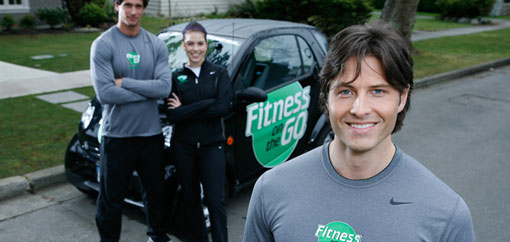 You've come to the right place if you're looking for personal trainers in Glendale, Arizona. At Fitness on the Go, our private in-home personal trainers work with you to help you reach your health and fitness goals. When you work with one of our Glendale personal trainers, you'll get in shape with the help of home personal training sessions that are focused on your unique needs. Our in-home personal trainers are a great option, since we know it's often difficult and uncomfortable to work out at the gym. Fitness on the Go personal trainers come right to your home and help you achieve your weight loss, health and fitness goals.
To Book a Free In-Home Consultation, Please Call 1-888-808-2348 or fill out the below form:
Glendale Personal Trainer –
Private In-Home Personal Training Program
All of our local personal trainers are based out of Glendale, Arizona, making it simple and easy to book personal training sessions. We go right to your home and work entirely on your schedule. If you'd like to book a free in-home consultation or if you're interested in finding out more information about our services or our company, please contact us today at 1-888-808-2348.
During your free in-home consultation, you'll speak with one of our certified personal trainers. He or she will discuss your weight loss and fitness goals and help you set expectations for training. You can also ask any questions that you may have about our system or about working with a home personal trainer in Glendale, AZ. We want to make working out as convenient as possible. Your Glendale personal trainer can help you reach your fitness goals and weight loss targets. If you're interested in finding out more, please call us today: 1-888-808-2348.